Recognized Colours :
Catégory : colourpoint
Division : solid, silver/smoke and tabby
Colour : all
The Thai is classified in the " colourpoint " category . There must be a net contrast between the colour of the points : it is the most possibly homogeneous and the body's colour is uniform. The points (or marks) are limited at the ends of the body : face (mask), ears, legs, and the tail.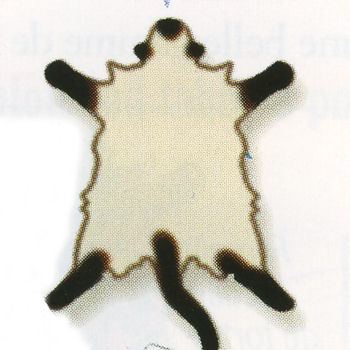 Divisions make it possible to differentiate the cats according to the "patterns" of the coat :
Division of the solids : plain cat " point ", without tabby marks, white spots, and no silver
Division of the tabby : cat having a mask striped with the form of an "M" on the face, stripes on the legs and the tail, without white spots and no silver.
Division of the silver and smoke : cats having the characteristic to have the base of the hair loss of pigmentation thus white, from where silver reflections of the coat, without white spots.
When the hair is faded over a low length at their base, we will speak then about "smoke" colour .(of smoked aspect, with the base of the silver white hair). When the hairs are pigmented with silver colour at their end, we will then speak about silver (marks tabby, clear, on a luminous white zone ; the body has a silver reflection).

Examples of colours : seal point, blue point, chocolate point, lilac point, cinnamon point, fawn point, red point, cream point, tortie point + all these colours in tabby.